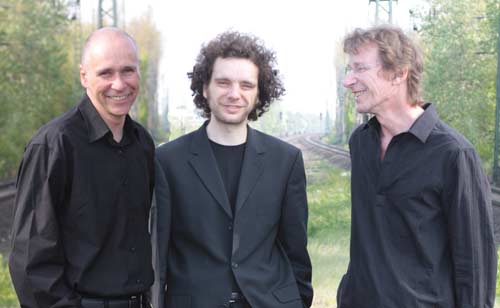 Photos: Marinel Brincau
The innovative trio with German guitar player Frank Does, French harp player Raphaël Pinel and percussionist Boris Becker based in Düsseldorf has been playing since 2003 and explores new ways in the sound realms between guitar and harp. Boris Becker gives the string instrument lots of air for breathing through his earthy and filigrane precise work. Latin and Jazz are the home of the modern compositions of the trio.
Trio Melido loves to travel to the folklore of middle Eastern countries with their odd rhythms. They take us to the world of soul pop songs, using distorted electricc guitar sounds and play a completely free improvisation, to surprise themselves and the public.